Akashic Healing
Akashic Healing Full Day Retreat in Estepona
Full-day healing retreat with Yoga, breathing exercises, Meditation, Seminar, Energy Healing and Sound Therapy!
May 29, 2022
@
10:00 am
–
7:30 pm
CEST
Akashic Healing Full-day Retreat
Join us to unblock the healing power of your own body!
Rest, restore, and reboot in this full-day retreat with us. Cleanse, activate and balance all your chakras, and learn about the underlying reason behind the physical disease and how to be whole, holy, and healed!
Applying the healing power of "Akashic records"( a compendium of all universal events, thoughts, words, emotions, and intent), we are going to help you to release your unhealthy patterns, limiting beliefs, traumas, fears, and insecurities from your physical, mental and emotional bodies. Through the transformative process of Akashic healing combined with energy healing and sound therapy, we create a safe space for you to connect with the wisdom of the universe and experience healing on spiritual, emotional, and physical levels.
The program outline:
10:00 welcoming guests offering a refreshing welcome drink
10:30- 11:30 yoga and pranayama breathing with Audrey
12:00-13:00 seminar by Shima " Your Healing Journey"
> The underlying reason behind physical disease
> The healing power of Akashic Records
> The healing power of rays of light
> Grace points located in the centre of your palm
13:30- 14:30 Lunch break (Vegetarian and Vegan lovely meal)
15:00-16:30 your transformative healing journey guided by Shima, accompanied by mesmerizing voice of vrajdevi
17:00-18:00 sharing the experience/ Q and A
18:30-19:30 closing ceremony
You are going to return recharged, restored, and ready to fully land into your limitless potential.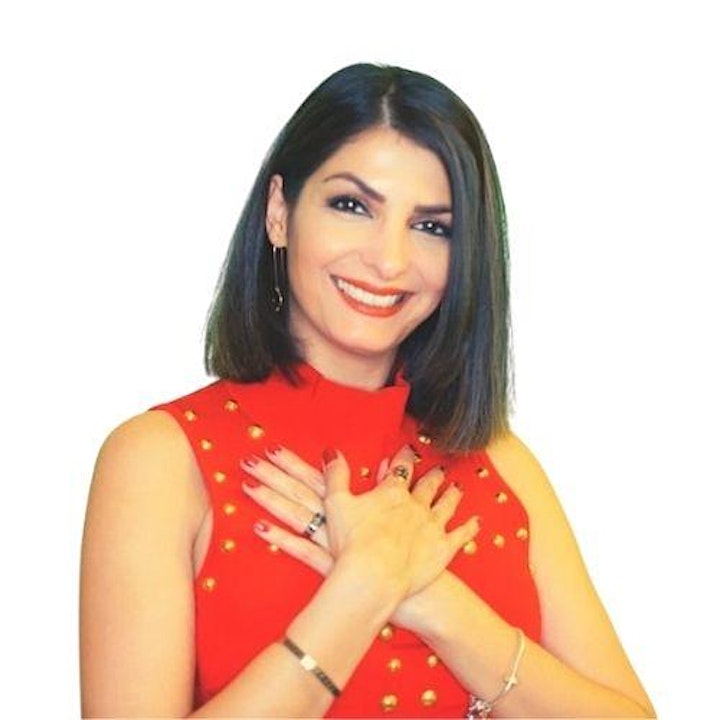 The healing ceremony is facilitated by Shima Shad Rouh, Theta-healing trauma therapist, Heart-intelligence facilitator, certified Akashic records practitioner, Business and life Empowerment Coach, and the founder of "Heart-centeredness and coaching academy Infinite Love".
Fighting for the life of her mother who passed on a brain tumor, Shima discovered the true meaning behind "Health" and facing her biggest trauma of loss, she learned practical methods to heal the trauma and helped hundreds of people around the globe on their journey.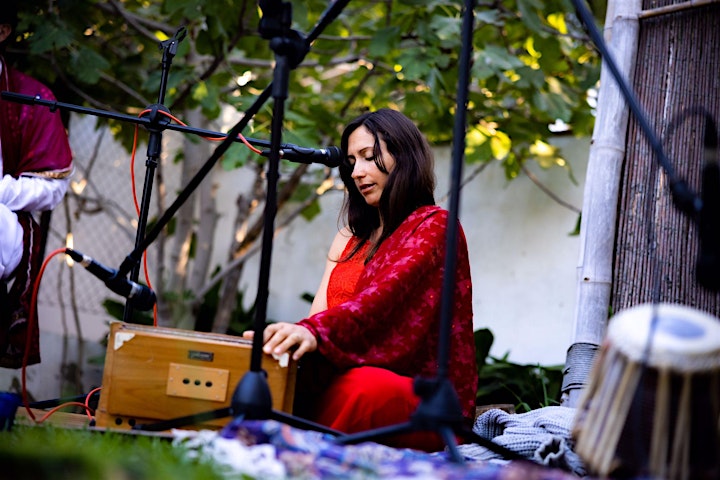 As everything is energy and has a vibration, by raising the vibration of the cells we are going to assist you in restoring your body to its perfect health design, combining the energy healing with the soothing voice of Vrajdevi, our heartfelt Kirtan leader, Mantra musician and wellbeing therapist.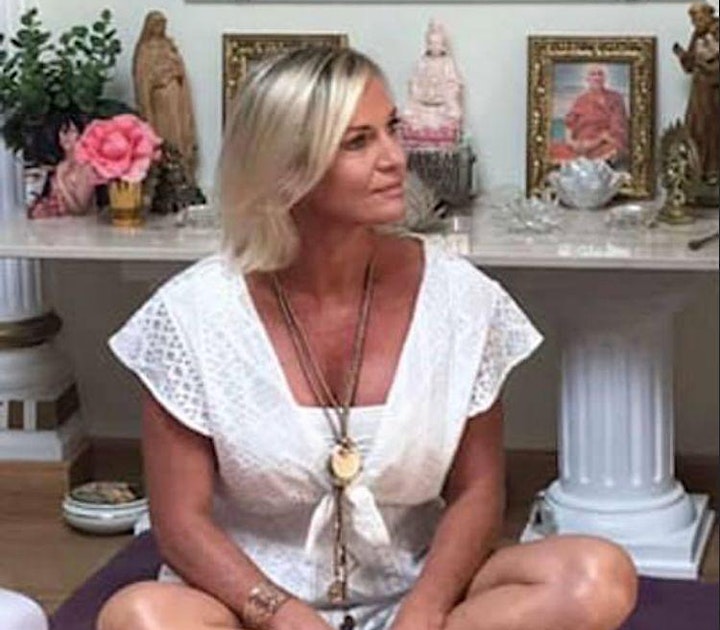 Our beloved Audrey, experienced Yoga, Massage, and wellness coach with over 25 years of experience will open the ceremony with a gentle yoga session and effective breathing exercises, preparing you to receive the healing light.
What to prepare?
As white is a powerful healing color we recommend dressing white or having something white with you.
Set your intention: "What is that you want to heal? Mental, emotional, or physical?"
Try to arrive a bit earlier to start your day free from stress!
Bring your open heart and beautiful smile with ? It is your day to restore and recover! Have fun and enjoy the journey!